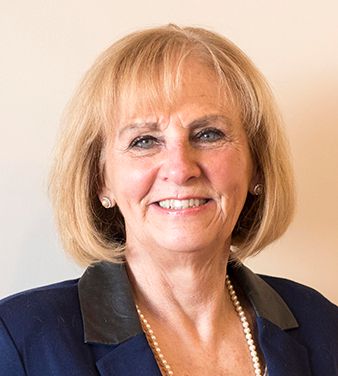 Janet Halloran
ABR, CLHMS, CRS, GRI, SRES
Education
- Northeastern University BS - Business Management & Marketing
- Buffini & Company - Working with a Business Coach for 11 years - Sales Training & Seminars
- Proctor/Gallagher Institute - Sales Training Programs and Seminars
- Continuing Education Courses
- Numerous Sales Training Programs and Seminars including Education for Certified Residential
- Specialist (CRS) and Accredited Buyers Representative (ABR) and Senior Real Estate
- Specialist (SRES) and Graduate Realtor Institute (GRI) and Senior Real Estate Specialist designations
-
Background
- RE/MAX Destiny - Realtor
- U.S. Gypsum - Sales Representative
- Hertz Leasing - Sales Representative
- New England Abatement - Sales & Marketing
Real Estate Specialties
- Residential - Homes, Condominiums and Multi-Families
- Certified Luxury Home Marketing Specialist (CLHMS)
Affiliations and Leadership Roles
- National Association of Realtors
- Massachusetts Association of Realtors
- President, Woman Council of Realtors, Boston Chapter
- Vice President, Woman Council of Realtors, Boston Chapter
- Board Member of Certified Realtors Specialist (CRS)
- Only A Child - Board Member
- People of Promise - Leader for three years
- Featured speaker at Northeastern University's Seminar for new Professors
- Home Buying Seminar for Northeastern University's Alumni
- Featured Panelist at Northeastern University's Career Development Seminar
Sales Awards
- RE/MAX Lifetime Achievement Award
- RE/MAX Hall of Fame Award
- RE/MAX Platinum Club Award
- RE/MAX 100% Club Award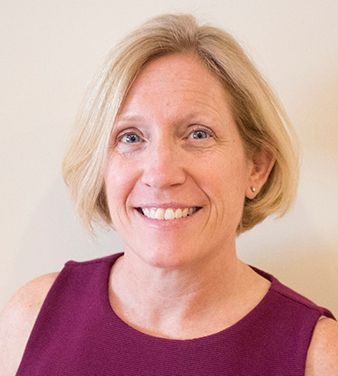 Jenn Tripp
Operations Manager
I have lived in Arlington for 25 years with my husband Barry and our four sons, Peter, Michael, Cameron and Henry. I graduated from Providence College in 1985 and worked as a litigation paralegal until 1994, when I became a stay at home parent.
I loved raising an active family of four boys but was looking for something for myself, so when my youngest went off to kindergarten in 2007, I took advantage of the free time and started playing in a women's hockey league. In 2008, my friend and I needed a way to raise money for the Avon 2 Day Walk so we started the Shoot for the Cure, a women's hockey fundraiser which takes place in Arlington every March.
Thanks to the skills and connections I acquired producing the Shoot for the Cure, I became the Executive Director of the Arlington Chamber of Commerce in 2012. I loved helping local businesses and meeting many of the people in town that make Arlington the great place it is.
A mutual friend introduced me to Janet in the summer of 2017. As soon as I met Janet, I knew we would make a great team. She loves her job and loves her clients even more. My job is to take care of social media, client appreciation events, and whatever else Janet needs so she can focus on what she is best at - helping people buy/sell/rent their home. With her 23 years of experience and her unlimited energy she ensures her clients a smooth transition through what can be a very stressful and emotional time.
In my free time I enjoy spending time with my family, biking, playing hockey, skiing and reading. I am honored to be on the Board of Directors of the Arlington Boys & Girls Club and The Sanborn Foundation, a non profit that pays all out of pocket expenses related to cancer treatment for Arlington residents.
I look forward to working with Janet and her clients!

Testimonials
"What a great journey it has been, but you made it so pleasant and rewarding. Your professionalism, knowledge, patience, honesty and responsiveness are unparalled . We are so lucky to have you as a Realtor and friend. Thank you for placing us in the perfect home. We will never forget you!" - Sean & Amy
---
"I want to express my extreme gratitude to you for all of your efforts in helping me with the purchase of my new home. I have never dealt with a more warm and giving person. You conduct business the way a Realtor should with honesty and openness. Your positive attitude and enthusiasm made a real difference in assuring that the deal went through. I will keep you updated on my renovations" - Rick Martin
---
"Dear Janet, thanks for everything! You were great at figuring out what we wanted and you have a personality that made it enjoyable. Lets stay in touch!" - Lisa & Kevin
---
"During the last six months I have worked with Janet to purchase a condo in the local area. Janet was very much aware of my requirements and financial position and was able to focus on specific units, which might fulfill my needs. In May she found the right condo for me! Janet has been an excellent person to work with since she has not pushed any of the properties. She is very responsive, reliable and spent a great deal of time helping me work out the details. We did have some problems getting the seller to fix a radon situation and only through Janet's efforts did this finally get resolved. Janet was always on time, responded to my phone calls promptly, followed up and resolved all pending items which needed attention. " - Michael B
---
"I would like to take this opportunity to thank you for the excellent service you provided during the recent sale of my condominium. Your thorough evaluation of my property, as well as your review of sales of similar structures was very helpful in properly evaluation a selling price. Your expertise was clearly evident when there was an agreement reached quickly. With my busy schedule it would have been difficult or impossible to have accomplished this on time without your help. Clearly, your energy, enthusiasm and professionalism made this possible. I would recommend you with hesitation, and I would certainly seek your services should I ever purchase real estate in the Boston area again." - Mark S. Mizel M.D.
---
"I want to thank you for your professional work in Rick Martin's purchase. You efficiently cleaned up a messy situation which I know Rick appreciated and made my job easier (and saved Rick unnecessary legal fees in the process!!!) I look forward to working with you in the future" - Nancy Dreyer, Attorney
---
"Dear Janet, Ann and I want to thank you for all that you did to get our home sold in such a timely manner. You are a woman of honor and professionalism. Our home was a very special home to us and admired by many in the town of Lexington. It was unlike any other property with five acres of gardens and a beautiful pond. It was very difficult to leave this home, but you made it very easy for us. I know we will remain friends. " - Dr. and Mrs. Bernard Huang